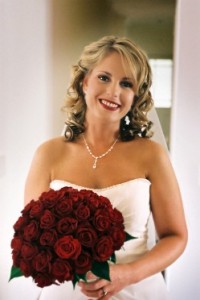 Airbrush Makeup is often used by professional makeup artists to give celebrities, models and actors a flawless look to the skin on their face and body.
Unlike traditional makeup (where you rub makeup into your skin)… airbrushing sprays a fine mist, so the makeup "sits evenly" on your skin instead.
Airbrush Makeup is made of finely pigmented makeup that successfully covers every blemish, including freckles, birth marks and tattoos.
Tiny pixels of either water, alcohol, polymer, or silicone based foundation are sprayed through an airbrush onto the skin at a low and tolerable airflow, giving a beautiful soft even look.
Airbrush Makeup will last the whole day. It creates a virtually flawless look, blends beautifully and feels like you're not wearing makeup at all. The application can be adjusted to be very soft and light or heavier to cover tattoos, freckles, birthmarks etc.
Celebrities will often have Airbrush Makeup on the upper arms, shoulders, back and décolletage areas when they go to awards nights, so their skin looks luminous and flawless.
PRICES