No matter how clever your promo write is . . . no matter how glossy your advertising and website . . . nothing, absolutely nothing, is more believable than the comments you receive from your delighted clients.
That's why this page is here — so you can see just a few of more than 1000 happy brides, brides who let Suzi make their day. There's really nothing more to say . . . her testimonials say it all!
---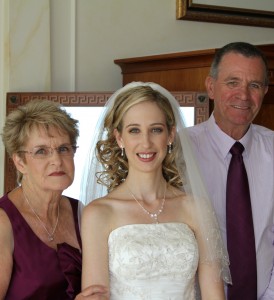 Hi Suzi,Just want to say thank you so very much 2 u and your girls for all your work yesterday. My hair stayed in perfectly the entire time AND i still looked pretty good this morning. The makeup was also perfect…The girls looked amazing too!! What a great job u did! Thanks 4 making us all feel so relaxed and beautiful on my wedding day xo
Tracey Murray – 27/03/10
Angela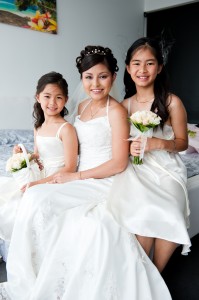 Hi Suzi,
Thank you so much for being a part of our special day !!! Here are a few photos form the day (you can take your pick which one you want on the wall) I got the congratulations card that you sent out. Thank you so much!!! You made my day the most awesomest day ever!! We wil treasure it for our lifetime.
Once again thank you so so so so very much!!
Cheers
Susie Tran 12-12-09
Hi Suzi
Thank you so much and a huge CONGRATULATIONS for coming third! We had such a great time with you and thank you so much for all your hard work and help ( i still cant believe you even ironed my dress you are a legend !!), think we should organize another event so we can catch up . Your work was amazing and everyone felt so relaxed around you all and walked out really impressed with hair and makeup !!
Thanks Again and also for the lovely card.
Have a great day xoxoxox
Olivia 5-12-09
Hi Suzi.
Thanks so much for doing our make-up on my wedding day. We were all really happy with our make-up – so thanks so much for that. Am attaching some photos for you.
Thanks again.
Cheers.
Donna – 23/10/09